Garment Workers ask for consumers' support when buying clothes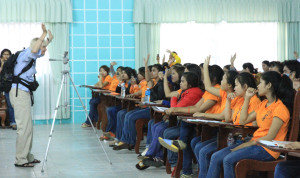 Garment workers in Cambodia collaborated on a video with filmmaker Paula Stromberg about their struggles for a living wage. Garment workers working on the video sometimes reviewed each other's footage and voted on which clip was best. A true collaboration. Garment workers ask shoppers to pressure big brand companies to hire clothing manufacturers who pay workers fairly. Watch 8minute movie, Salary Hunger here. English and Khmer-language versions (46 minutes) are also available from Paula Stromberg.
Sex Workers Call for International Support…..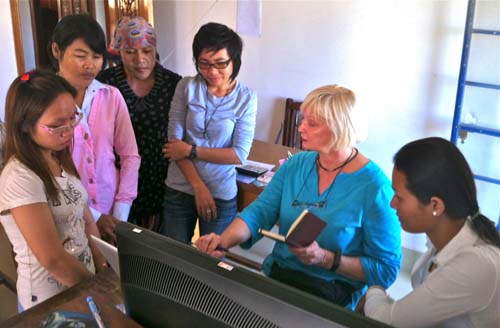 In Cambodia, Paula Stromberg collaborated with the Women's Network for Unity (WNU), an association of 6400 sex workers which wants to amend Cambodia's Anti-Human Trafficking Law and have the government support their right to work. WNU screened Stromberg's videos on Raids & Rescues July 2012 at the Sex Workers Freedom Festival and International AIDS Conference in "Kolkata, India" : "See 4-minute trailer or 27-minute movie below"
Movie Trailer

See 27-minute movie on YouTube HERE
WNU meets with many sex workers organizations to share their experiences on advocacy, including the utilization of technology like film and social media to reach larger audiences.
Adult sex workers want international support to convince the Cambodian government that they aren't victims, they aren't trafficked and they don't want to be rescued.
Read Stromberg's story in Xtra below and send an email offering your support to Sex Workers in Cambodia wnusw.cambodia@gmail.com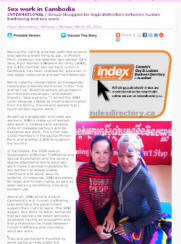 Sex work in Cambodia
INTERNATIONAL / Group struggles for legal distinction between human trafficking and sex work
In Cambodia, the 2008 Law on Suppression of Human Trafficking and Sexual Exploitation and the severe stigma attached to doing adult sex work make it almost impossible for sex workers to access justice, healthcare and social security systems. In response, WNU advocates for legal and human rights, as well as safer working conditions.