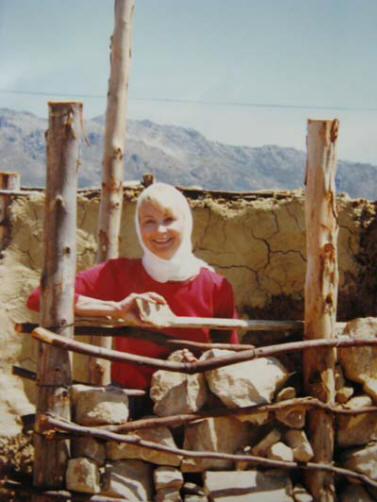 Paula Stromberg creates short video documentaries on women's empowerment and human rights issues for non-profit organizations around the world. She specializes in collaborating with local women activists.
She welcomes invitations from NGO's and international groups for communications work/volunteer opportunities. She is available to show her films on Cambodia's garment workers, gay refugees in UN Camps in Africa, LGBTQ refugees who fled to Canada, as well as the sex workers union in Cambodia.
Stromberg's story writing, newspapers, photography and art designs have won more than 50 national and international awards. She has been a professional writer, photographer newspaper editor, business & labour journalist and filmmaker.
Stromberg has served as International Coordinator of the Anti-Witchcraft Allegation Coalition and the Human Help and Development Group of Ghana.
Previously she was communications director of a union and an activist in the social justice movement. Concurrently, she owned a used furniture and antique business in Vancouver, taught dance at YWCA and Vancouver community centres, and produced profitable dance shows and workshops across Canada. For the past 30 years, she has invested in British Columbia real estate as well as operated rental properties.
She's volunteered with Cambodia's United Sisterhood, Workers Information Centre, YMCA, Women's Network for Unity (WNU- Cambodia), Crossroads International as well as Ghana's Pro-Link, Women in Law, and ABANTU for Development in West Africa. In Vancouver, she's acted as business coach for self-employment and entrepreneur programs. Stromberg also works with refugees and newcomers to Canada.
Email contact (not a live link):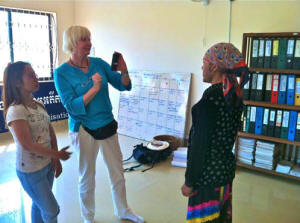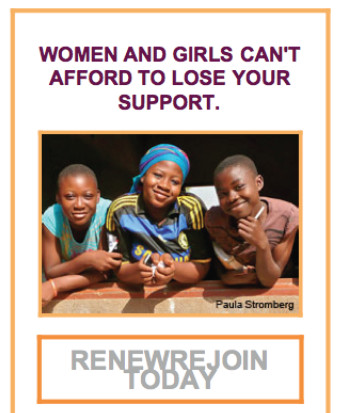 Members of the Women's Network for Unity in Cambodia collaborate with Paula Stromberg on a documentary video.
Paula Stromberg's West Africa photo of school girls illustrates a fundraising campaign by Global Fund for Women, San Francisco.